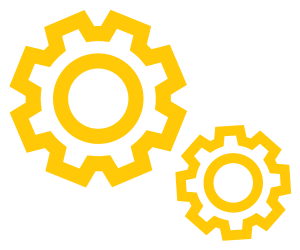 Founded by an Innovative Leader
Industrial Gasket and Packing Co., originally located on South Walker in Oklahoma City, was founded in December of 1948 by CJ Donovan, Larry B Renth, and CA Huffine, specializing in serving the oil industry. The company was then incorporated in April of 1949. The South Walker facility was expanded four times, and eventually included a second location at NW 63rd and Rockwell, and a sales office in Tulsa. By the early 1970's, the company had completely outgrown its facilities. At that time, the entire operation was moved to an 80,000 square foot facility, located on SW 15th, near Council in OKC. Though Mr. Huffine left the company in 1959, CJ Donovan stayed until retirement in 1984.
In December of 1995, Larry Renth entrusted the Company to Albert Gray on a handshake. Since 1996, IG's sales have tripled. Key to growth for IG was the new plant, specifically designed for the work they would be doing. The new 60,400 square foot plant is now located on Sara Rd., just south of Hwy 152, in Mustang, OK. IG's capabilities include Turning Centers (CNC Lathes for high production and Proto Types), Milling Centers, Custom Die Making, Broaching, Soft Gasket Stamping, Metal Stampings, Sheet Metal Fabrication, along with Welding, Laser & Water Jet, Precision Saw Cutting, Plating & Coatings and Heat Treating.
IG now services a variety of industries, from oil and gas to electrical, aerospace to medical, and restaurant to utilities.